Interested?
Leave your details here.
ENROL IN KUMON HERE
WHY KUMON IS CALLED 'KUMON'?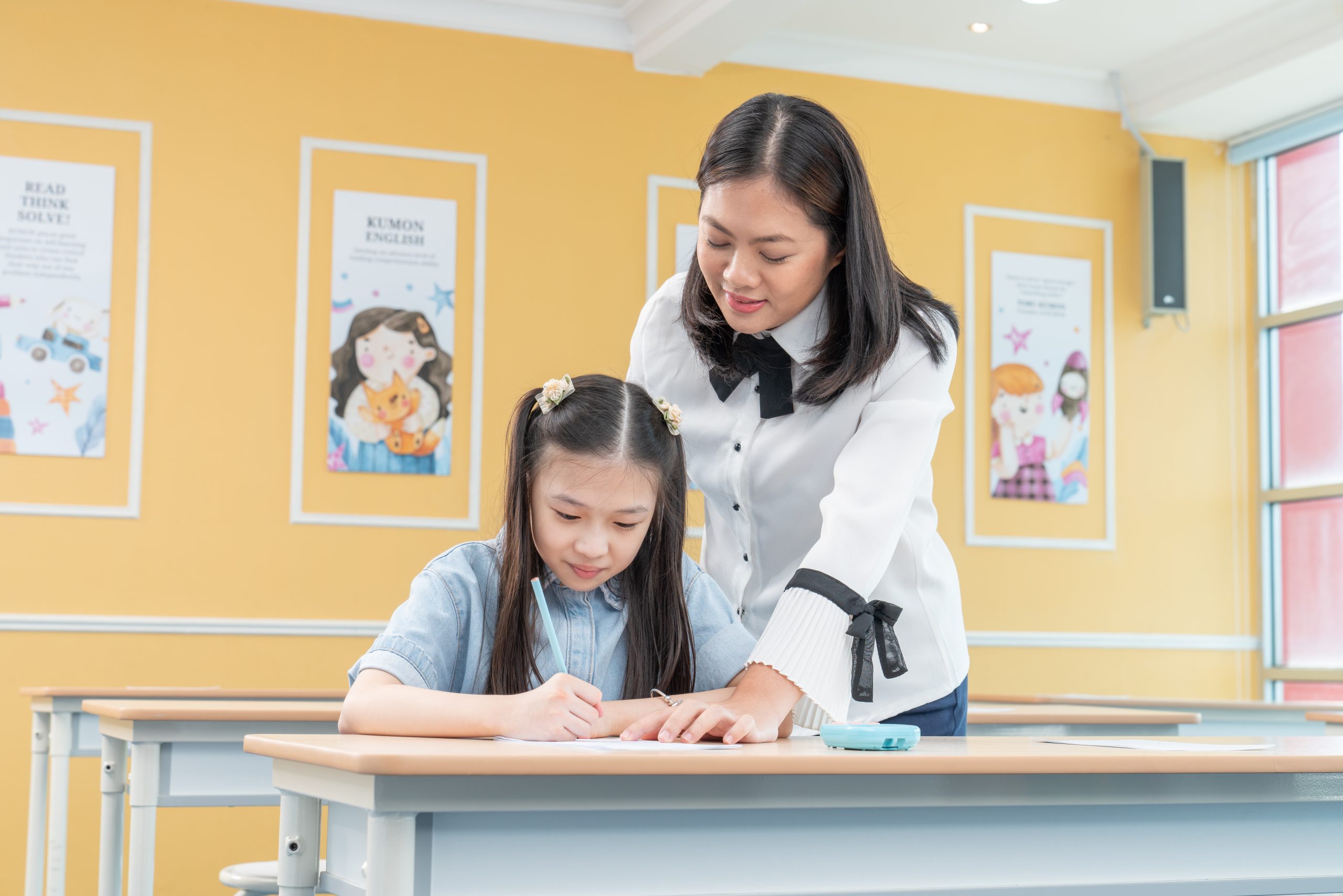 Given that the word 'Kumon' may not be immediately familiar in the English language, you might be curious about its origin and how the world's leading afterschool learning programme acquired its renowned name. Unsurprisingly, like many organisations, Kumon is, in fact, named after its founder, Mr. Toru Kumon, who was born in Japan in 1914. After completing his education at the Osaka University, he chose to pursue a career as a mathematics teacher.
Toru and his wife realised that their son, Takeshi, did not achieve his usual performance in a school maths test. In order to help him improve, Toru began crafting custom worksheets and handmade booklets for Takeshi to work on at home every day. Initially, Toru faced various challenges and made adjustments to ensure that the materials were suitable for Takeshi's daily practice, facilitating a gradual improvement to his maths skills. A firm believer in nurturing a self-directed learning attitude in children, Toru encouraged Takeshi to work independently on these learning materials.
Gradually, Takeshi's ability improved significantly and following his son's eventual success, Toru invited other children to study in the same way to help them improve. Soon, words spread, and more and more friends and neighbours began requesting these booklets for their own children. With the growing demand and a strong desire to unlock the potential of as many children as possible, Toru took a significant step by establishing the first Kumon Maths centre in Osaka in 1955. As time went on, Kumon expanded across Japan and eventually reached international shores. Today, the Kumon Method of Learning has benefited over 3.5 million children in more than 60 countries worldwide. Despite Toru Kumon's passing in 1995 at the age of 81, his legacy continues to impact countless childrens' lives.
Whilst many Kumon students are familiar with this story, what's perhaps less well-known is the extent to which Toru's own philosophies on life are woven into the Kumon Method itself. As an organisation, Kumon cherishes and upholds inspirational messages he imparted to us.
Here are a few examples of these messages that continue to hold significant importance for us today:
1) Self-learning
"Children who have developed the habit of self-learning will surely grow to become people who can continue solving problems in life on their own."
One of Toru's core beliefs was that whilst there's a limit to how much you can help a child learn through teaching, their potential for growth through self-learning is much more powerful – in fact, endless.
Kumon Instructors, therefore, always encourage their students to work on answers independently using the examples in the worksheets and their learnings from previous questions. This increases the self-belief and confidence of the student, allowing them to feel like they are able to tackle any problem thrown at them – both in their studies and more broadly in life.
2) Individualisation
"Every child is a gifted child."
Toru Kumon also advocated that just as every child is an individual, every child's education should be individualised too.
At Kumon, there is no 'ceiling' as each child's learning is perfectly tailored to their ability and not their age. This gives students the opportunity to reach their maximum potential and enjoy being able to study well ahead of their school year level.
3) Efficiency
"Coming up with the answers quickly and accurately is what counts the most."
High efficiency, or producing the greatest results in the shortest possible time, was a fundamental idea of Toru Kumon.
Through encouragement of their speed and fluency, Kumon students build up incredible mental agility, such as being able to add and subtract large numbers without writing in their 'carries and borrows'. This strong foundation allows students to undergo exams more easily, and tackle more challenging work, at school and beyond, with confidence.
By remaining true to Toru Kumon's learning principles for over 60 years, Kumon Instructors worldwide continue to help as many children develop their full potential and fulfil their dreams.