Interested?
Leave your details here.
ENROL IN KUMON HERE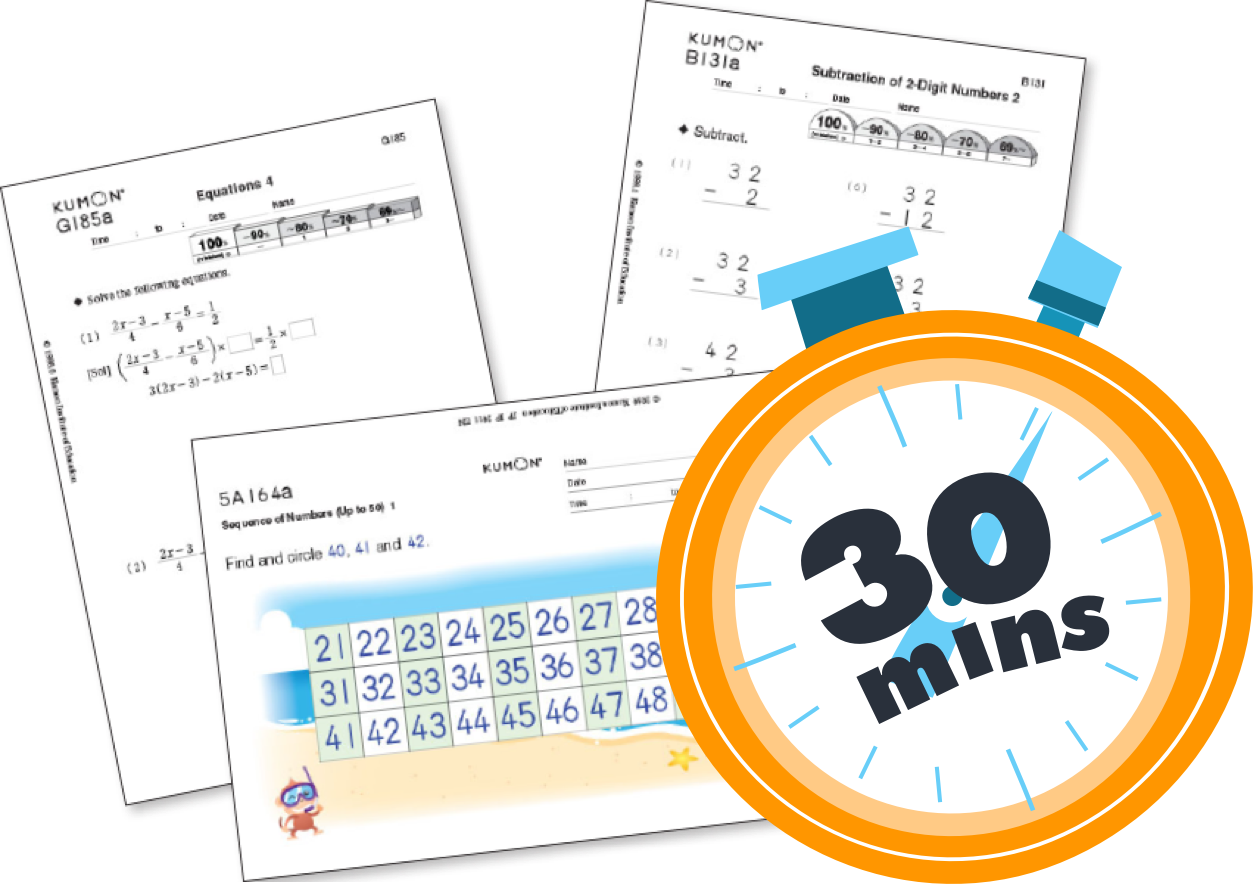 Just 30 Mins A Day
Can Build A Lifetime
of Advantages Programme
Enrolling in Kumon Math Programme will help build and advance your child's Math skills, for an advantage in school and beyond.
Daily Kumon Math Worksheets will take about 30 minutes to complete in two sessions a week at Kumon Center, and then another five assignments to be completed at home. Your child will work at his or her own pace, mastering each new concept before moving on. With each worksheet, you'll find that your child is able to master important math skills progressively. Many Kumon parents ultimately find their children mastering concepts that put them grade levels ahead of their peers.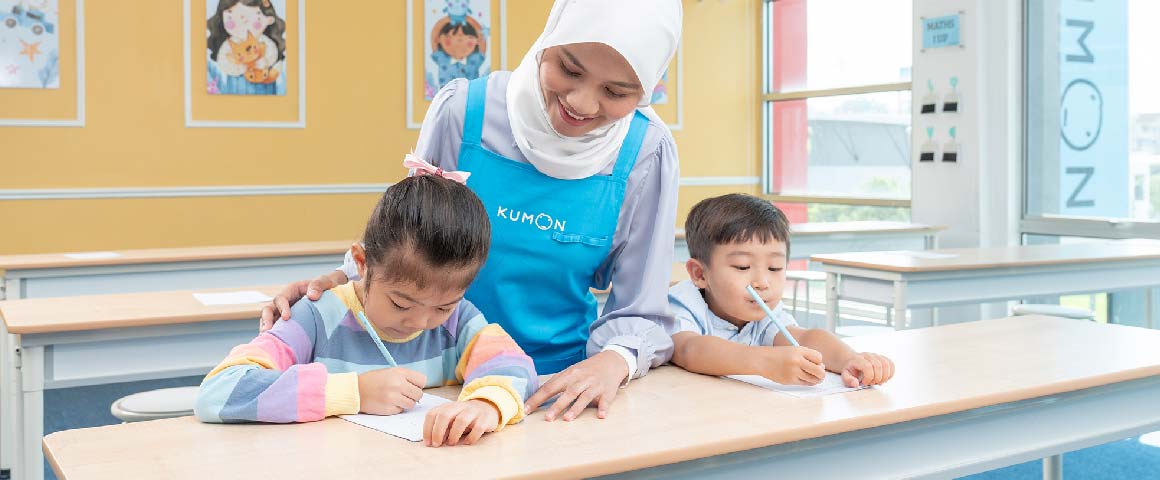 What topics are covered in the KUMON Math Programme?
The Kumon Math Worksheets can help your child learn basic skills all the way through high school-level Math.
Counting and number sequencing

—

Addition and subtraction

—

Multiplication and division

—

Fractions
Order of operations

—

Positive and negative numbers

—

Solving equations

—

Graphs
Algebra – Elementary to Advanced (algebraic expressions, linear equations, inequalities, functions, quadratic equations)

—

Trigonometry and Logarithms

—

Calculus

—

Probability and statistics
Testimonials