Interested?
Leave your details here.
ENROL IN KUMON HERE
WHY STUDY BEYOND SCHOOL GRADE LEVEL?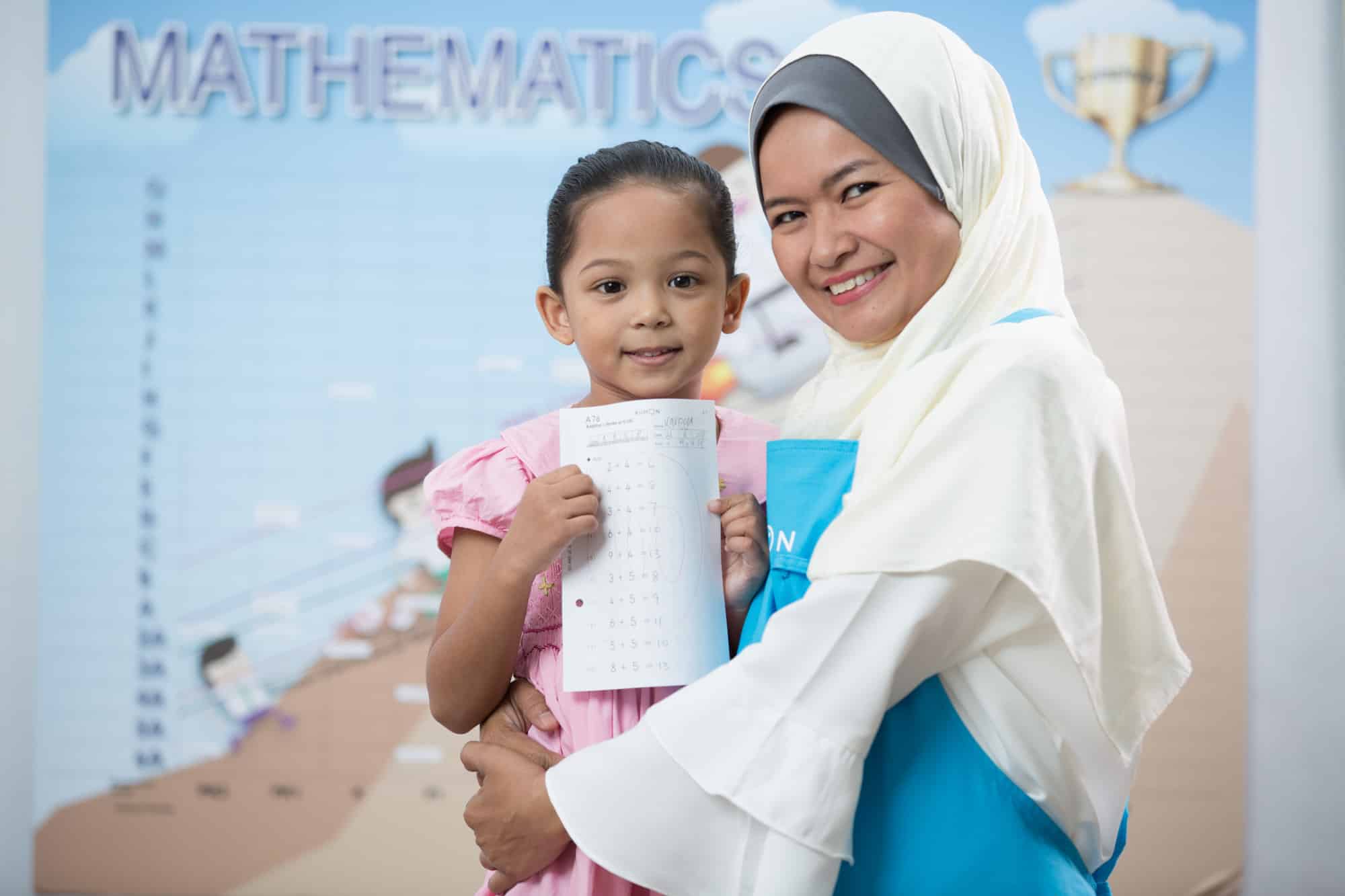 If you've just started your child on the Kumon journey, you may be wondering why the Kumon Method seeks to set your child to begin his or her learning at a lower level than his actual ability. At the same time, your child's Kumon Instructor may have also shared his aspirations for your child to study beyond his or her school grade level. Here's how the Kumon Method really works…
At Kumon, students progress at their own pace and gain more confidence with each level they complete. With this approach, students will feel challenged yet determined to succeed on their own. Eventually when students are able to solve problems beyond their current school grade, they will feel a sense of achievement and be more motivated to take on greater challenges. This is how Kumon nurtures children to equip them with the necessary skills to overcome difficulties and build resilience for the future.
Thus, the Kumon worksheets are designed to provide examples that guide students to apply concepts independently before advancing to more complex materials. Students are then able to self-learn and avoid being heavily dependent on their Instructor. This does not only hone their academic skills but also paves the way for them to be able to think critically beyond their age as they are trained to think out of the box.
In conclusion, the key to success in learning is to ensure that students have the confidence and critical life skills to adapt to various topics and even situations. This is why at Kumon, we avoid setting a standard pace for our students but rather, guide our students to achieve their fullest potential at their individual pace and ability.