Interested?
Leave your details here.
ENROL IN KUMON HERE
6 REASONS WHY YOUR CHILD SHOULD GET STARTED AT AN EASY LEVEL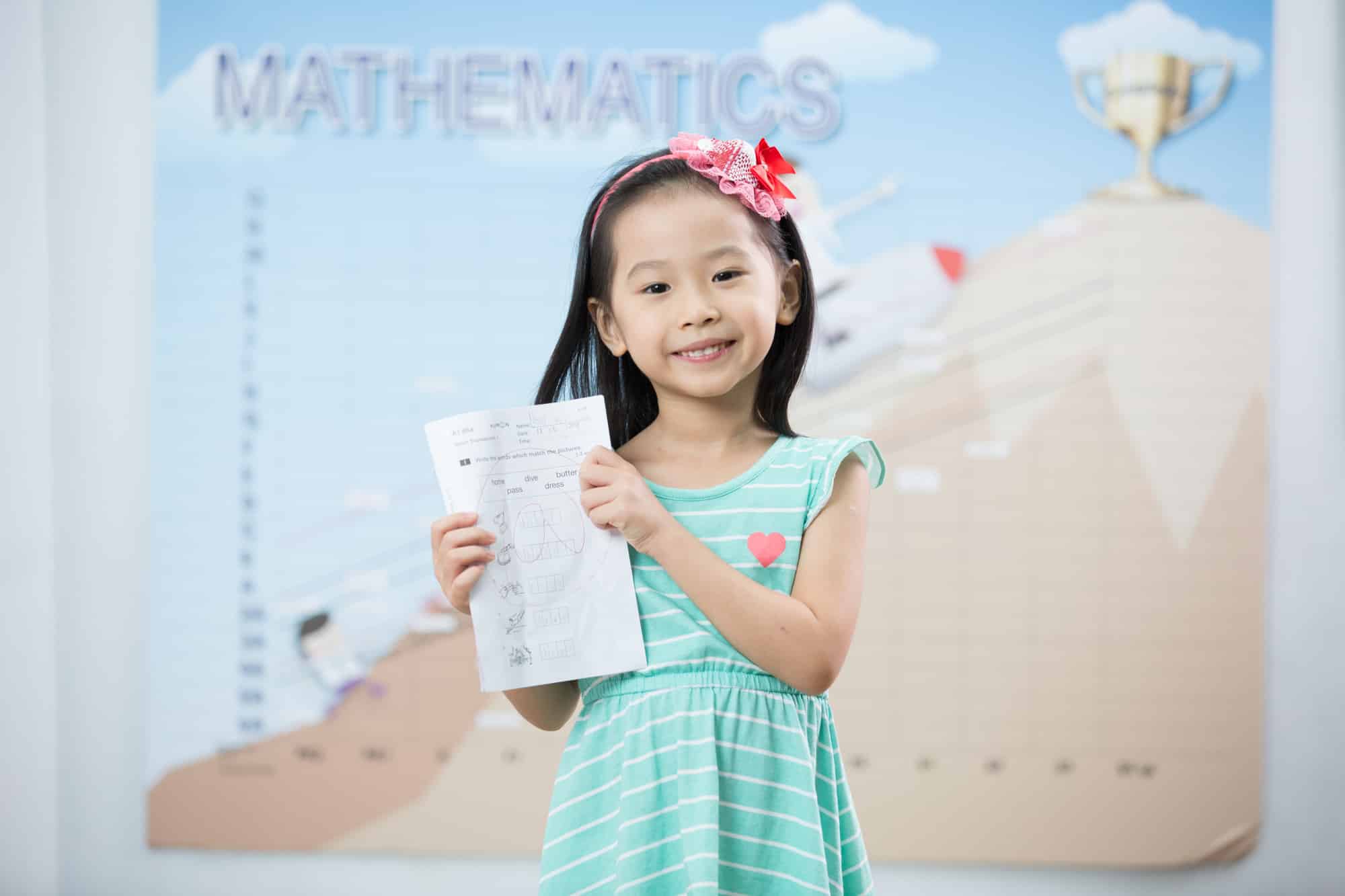 Every individual is different and possesses a unique set of capabilities. At Kumon, identifying every learner's unique potential is the heart of what we do. This is why students are required to undergo a Diagnostic Test before beginning their Kumon journey to identify a level that is best suited for them which is termed as the "just right" level. Most of the time, the Instructor will assign a comfortable starting point that is lower than the student's current ability. Here's why…
Laying the foundation
It is important to ensure that the student has mastered the basics of learning as it is the foundation for all learning concepts. With a strong foundation, your child will be more confident and can safely progress to more advanced work.
Discipline
As shared by a Kumon parent, Dato' Dr Sheikh Muszaphar, Kumon stresses consistent daily study routine. Starting on a lower level makes it easier for the student to adapt to a routine and makes learning more enjoyable and relatively easy. This will develop a good study discipline as they can then advance to more challenging levels.
Self-motivation
Working at a lower level in the early weeks gives students quick wins that builds their self-esteem. This will motivate them to achieve more as they progress up the worksheets which are designed to develop healthy study habits and equip them with life skills such as concentration, discipline, perseverance and independence.
Filling in the gaps
In a normal school system, the teacher usually sets a standard pace that not every child can follow. This means that some students will have to move on to a new topic even if they have not mastered the previous topic, creating gaps in their knowledge. As such, starting at a lower level ensures that these gaps are filled, preparing them to learn new materials confidently.
Developing mental agility
Most students have never been trained to calculate mentally. As such, they have to rely on helps such as counting fingers or objects.  In order to build on their mental agility, Kumon starts at a lower level where they can master mental calculations easily and progress confidently to more complex sums.
Speed & Accuracy
Speed and accuracy indicate a child's mastery of the subject as well as their level of mental focus. This is why at Kumon, students are trained to complete worksheets at a standard completion time. When a child is fully mentally engaged, he or she will be able to complete the worksheet on time and with high accuracy.
All in all, it is important to provide a starting point that is best suited for our child as this paves the way for them to advance confidently and be equipped with critical life skills such as critical thinking, confidence and perseverance. This method has been proven effective for many children globally since the establishment of Kumon. As Toru Kumon once say, "Children are born with unlimited potential", we just need to identify the correct method that unlocks it.