Interested?
Leave your details here.
ENROL IN KUMON HERE
HOW DOES KUMON UNLOCK THE FULL POTENTIAL OF YOUR CHILD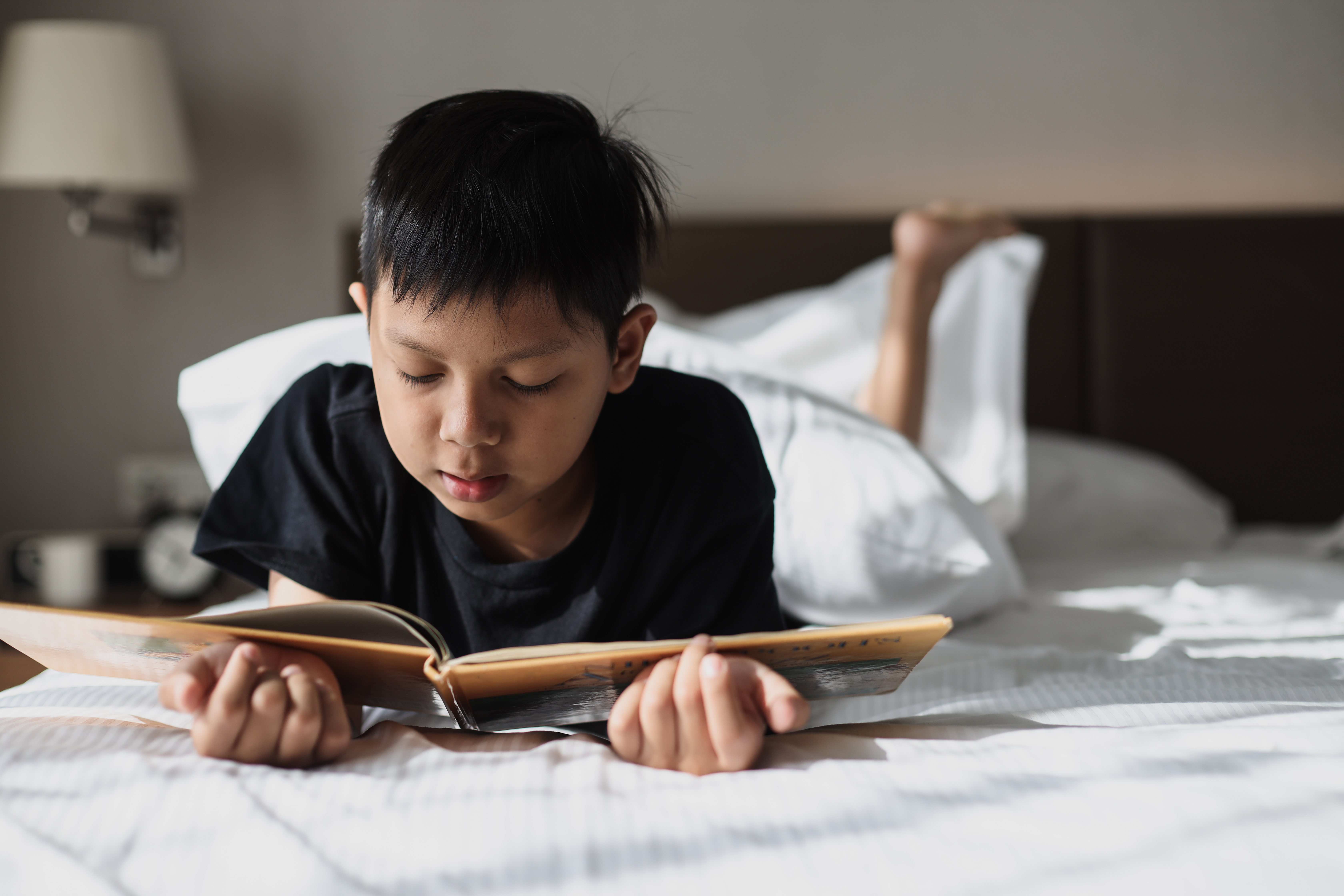 As a parent, you believe your child is unique in many ways. Similarly, Kumon believes that all children have limitless potential. To unlock this, children require proper guidance from teachers and parents, as well as the opportunity to study in good learning programmes such as the Kumon Method of Learning. With a strong belief in a child's potentials, Kumon has been able to develop the skills of millions of students worldwide, including thousands of them in Malaysia.
But how does the Kumon Method of Learning develop the ability of each child?
1. Children receive individualised instruction
Prior to embarking on a learning journey with Kumon, your child will take the Diagnostic Test, which will help Kumon Instructors determine his current abilities. The results will also facilitate Kumon Instructors to develop curriculum that is tailored to each child's ability. At Kumon, we make sure that the instruction your child receives is appropriate for his academic ability. We don't just let him study the same topics because of his age or grade level. By studying a curriculum designed specifically for your child, he will be able to study at his or her own pace. This study setup gradually helps your child enjoy learning while developing self-confidence.
2. They do the "just-right" level of study
To continue honing the skills and abilities of your child, Kumon Instructors ensure that your child studies at the "just-right" level. Students feel a sense of accomplishment and progress at this stage in their Kumon studies when they answer worksheets with little to no guidance from an Instructor. The Kumon worksheets provide mental stimulation to further sharpen your child's capabilities and concentration. As time passes, he solidifies the foundations of learning and gains the independence and confidence to take on higher levels of academic challenges.
3. They are able to self-learn.
Empowering your child's ability to study independently is one of the keys to unlocking his potential in Kumon. With the help of Kumon worksheets, we allow your child to discover the joy and beauty of learning independently. As your child completes the worksheets on a daily basis, the difficulty of the topics gradually increases so that he can develop self-learning skills without being spoon-fed. As your child progresses with the self-learning ability from the previous worksheet knowledge and with the guidance of hints and examples on each worksheet, your child would be able to confidently answer new topics!
4. They are encouraged to do daily & continuous study.
Daily and continuous study is one way Kumon helps your child unlock his skills and abilities. Aside from answering worksheets once or twice a week in the center, your child will be assigned with daily Kumon homework, to be completed within 30 minutes per subject each day. As he becomes accustomed to this daily routine, he will develop dedication, perseverance and a positive attitude toward learning. Kumon is well-known for its unique yet effective learning approach. Millions of students have discovered their true potential through individualised instruction, the right level of study, daily learning, and the pursuit of self-learning.
As your child enrols in Kumon and experiences the features of the world-renowned method of learning, he will not only develop academic skills that are handy in school, but also essential life skills that are valuable for their future undertakings!