Interested?
Leave your details here.
ENROL IN KUMON HERE
Nurture your Child's Independence in doing Kumon Worksheets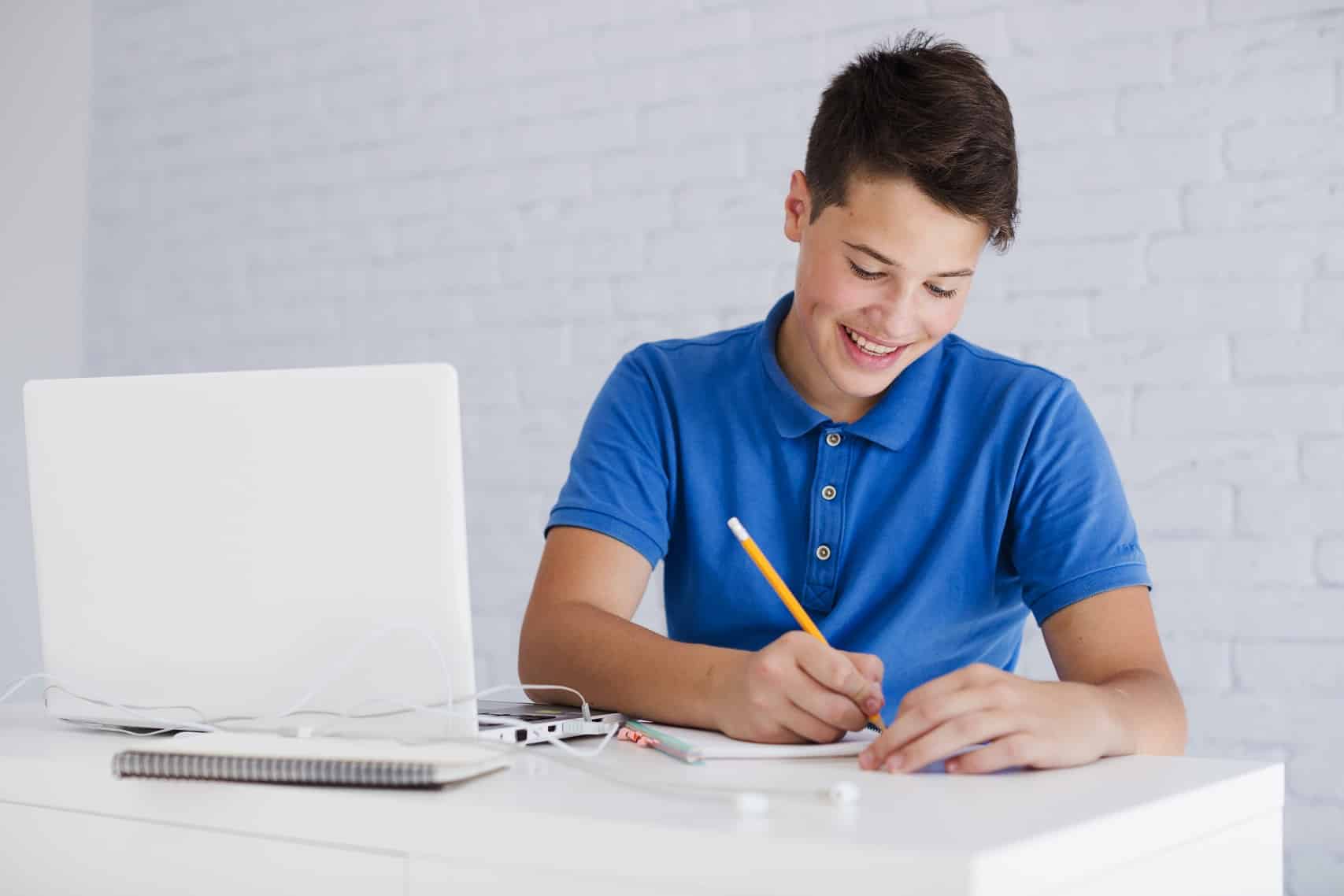 Every child needs the attention of their parents. Set aside some time to communicate with your child about their Kumon studies, which helps to keep them disciplined and interested in doing their daily worksheets. It is important that your child feels empowered and takes charge of their own learning.
Below are a few tips to assist your child in doing their Kumon worksheets independently.
Prepare a fixed schedule and a conducive learning environment for your child to complete his or her daily Kumon worksheets. It is important for them to adopt good time management skills. Provide adequate lighting as well as good writing instruments and avoid distractions. Organise a place for your child to store their Kumon worksheets safely. Help your child stay focused by letting them know that playtime will only be allowed after he or she has completed their homework.
Make sure your child acquires the habit of writing down their name as well as their start and finish time on the worksheets. Teach them to read and understand the instructions properly before attempting the questions. Ensure that they follow the examples given at the top of each page carefully. If your child is doing more than one subject, allow him or her to determine which one to complete first.
Praise your child when he or she begins their Kumon homework with minimal fuss or without being asked. Praising them is important so that they will be motivated to do the same thing the next day. Motivate your child to constantly be challenged by his or her completion times and results. You can also congratulate your child if the time taken to complete the worksheet is shorter than the previous attempt. Reward your child when goals are achieved or when the handwriting is neat and beautiful. By introducing a 'points' system, you child can earn points and redeem them for a prize.
The Standard Completion Time (SCT) for each set of worksheets is important to determine your child's understanding of the topic. If your child hesitates for too long, most probably he or she is distracted or having difficulties in understanding the topic. Address these issues as soon as possible to ensure your child's smooth learning progress.
As parents, manage your time well. One of the most effective ways for your child to learn is to set a good example. By practising good learning habits and by being a good role model, your child will eventually recognise the importance of strong, independent learning.
The Kumon worksheets are designed to progress in small steps, building on concepts that your child has mastered before. It is important not to give in easily to your child when they plead for answers or attempt to give up while attempting the questions. Always discuss with your child's Kumon Instructor whenever you face any difficulties with handling your child's Kumon study at home, as our Instructor will continuously guide and ensure your child is learning at his or her "just-right" level.